Preface by the Archivist/Editor:  Doris B. Hopper
<![if !vml]>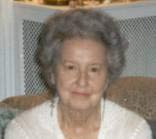 <![endif]>
A.B. Illinois College, Jacksonville, Illinois
M.A. Western Illinois University, Macomb, Illinois
LH.D. Illinois Col1ege, Jacksonville, Illinois
<![if !supportEmptyParas]> <![endif]>
Associate Professor of Speech Communication and Associate Dean of Students Emeritus, Illinois College
This is the record of Hassell Hopper's service during the American Civil War with Company E 101st Regiment, Illinois Volunteer Infantry.
The information from the time he enlisted at age 21 with the rank of Corporal on August 9, 1862 through the battle of Holly Springs, Miss., when he was taken prisoner to June 30, 1863, the beginning of the first diary, comes from three sources: local newspaper reports in 1862 and 1863, the History of One Hundred and First Infantry, Adjutant General's report, Illinois, Vol. 5, 1861 - 1866 revised, and from a brief history of the Regiment appearing in the Jacksonville Daily Journal on Sunday May 30, 1909.  Newspaper articles are properly p1aced and cited. Other Army records, including his promotion to Sergeant on May 1, 1863 and injury records are in­cluded in the Appendix as well as his notations of monetary accounts, miles marched, Rebel/National losses, and service records of Co. E, which he had recorded at the end of the diaries.
The rest of the information for June 30, 1863 to June 14, 1865 when he returned to Camp Butler, Springfield, Illinois comes from two diaries kept by Hassell Hopper which were in the possession of his two daughters, Misses Anna and Eunice Hopper.
<![if !vml]>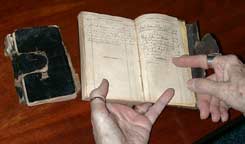 <![endif]>In 1944 they gave me a diary (July 5, 1864 to June 15, 1865) and asked me to transcribe it, which I did verbatim using my own footnotes. I assumed that it was the only diary. I spent many hours in this exciting project while my husband (Hassell Hopper's grandson Edward Hopper) was serving in the Pacific Theater during World War II as Recognition Officer on the escort carrier U.S.S. Marcus Island (CVE-77).
After having the transcribed diary bound, they gave me a second earlier diary (June 20, 1863 to July 4, 1864). When I had completed transcribing it, properly footnoted, I combined the two into one bound volume. I'm not sure of the exact date.  At that time I had no information about his service preceding the date of the first diary. My husband and I fell heir to a scrapbook which Hassell Hopper had kept after returning home. In it was a brief history of the Regiment which had appeared in the local paper in 1909. (Note: The scrapbook also contained the front page of the EXTRA 8:10 a.m. edition of The New York Herald for Saturday, April 15, 1865 announcing the assassination of President Lincoln.) Then we obtained his army records from Washington and with this additional information I was able to include his Civil War service from enlistment in 1862 to his capture at Holly Springs and the beginning of the first diary. I added an additional map and had the volume rebound with all its updated information.  This was about 1980.
The Jacksonville newspaper publishes a column, originally called "A Glance Into The Past" now labeled "Looking Back", in which items of 10 – 20 – 50 – 75 – 100 – 120 years ago are reprinted. Beginning in 1981 the 120-yr.-old section was filled with Civil War news which I clipped and mounted in a notebook.  Now, in January, 2001, I have again revised the Preface and clarified some entries with the addition of these quoted newspaper clippings which pertain to Co. E, 101st Regiment, Illinois Voluntary Infantry. Our son, J. Mitch Hopper (great-grandson of Hassell Hopper), has put  this complete and indexed volume on his Internet Website - http://www.brainmist.com   (as of January, 2002).
It is understandable why diaries kept during times of stress should often be brief and sketchy as to locations and exact particulars of the movements of the armies involved.  I have footnoted wherever possible.  He had even neglected to record his participation at Missionary Ridge, Dallas, Peachtree Creek or Resaca although at the end of Diary II he does record losses in killed or wounded. Nor did he mention his having been wounded. Historical records note that at Resaca he received a gun shot leg wound and that the next day while on a forced march, his wound still bleeding, he suffered a sunstroke. This left him with impaired health and family members remembered him as having a slight limp.
It is also difficult to be sure what short cryptic entries really mean - (x from J), x to o, (sent JH), (recd JH), etc. I think they indicate letters sent and received. There is also one notation (paper) which could mean either receipt of writing paper or of a newspaper.
Problems were compounded by the fact that after returning home he retraced many of his pencil entries in ink, and not al­ways word for word. Xeroxing certain difficult passages helped to make them readable.  However some remained undecipherable, and those I have indicated (?).  Footnotes have come from newspaper reports and/or published historica1 accounts. A Civil War vintage Atlas published in the late 1800s that has been in our family for ages aided greatly in making the various maps of his movements.
The first diary from June 20, 1863 through July 4, 1864 covers scouting expeditions and engagements throughout Kentucky, Tennessee and into A1abama during the summer and fall of 1863 and the preparatory measures, in early 1864, for the Georgia campaign under Sherman. The second diary from July 5, 1864 through June 14, 1865 covers activities during the march through Georgia, subsequent conquests throughout the seaboard states, the Army's arrival in Washington, D.C., and the return to Illinois.
The quotation appearing at the beginning of this volume he had copied from a tombstone in a cemetery in Atlanta, Georgia on August 20, 1864. The authorship of the quotation is attributed in the diary to "2nd Michael, 12 and 46". However, this quotation is from The Apocrypha and is a paraphrase of verses 44-45, 12th chapter, the 2nd book of The Maccabees.
"For if he had not expected that those who had fallen would rise again, it would have been superfluous and foolish to pray for the dead; or if it was through regard for the splendid reward destined for those who fall asleep in godliness, it was a holy and pious thought therefore he made atonement for the dead, so that they might be set free from their sins".
                                                                         The Second Book of the Maccabees
                                                                         12th chapter
                                                                         verses 44-45
<![if !supportEmptyParas]> <![endif]>
(Note: It was great fun to follow the action during Ken Burns' recent Civil War documentary series on the Public Broadcasting System with the volume of diaries on one knee and Ulysses S. Grant's Personal Memoirs on the other!)
<![if !supportEmptyParas]> <![endif]>
            Doris B. Hopper